Circular Graph Paper is great for drafting circles and spirals. The user can start sketching an image within the circle. In such a graph paper the user can maintain image, which is well balanced. The Circular Graph Paper is available in a fifty-page pad of size 8 ½ x 11 inches. It can be freely printable in PDF and word.  Here, it is possible to download and print the circular graph paper, which represents a curved figure. Besides, the user can also draw circle, horizontal lines, straight lines, vertical lines, ovals and curves. 
Free Printable Circular Graph Paper
Circular graph paper is found extremely useful in a variety of applications like, marking of polar coordinates. It comprises radial distance 'r' from the origin and rotation of an angle by theta degrees.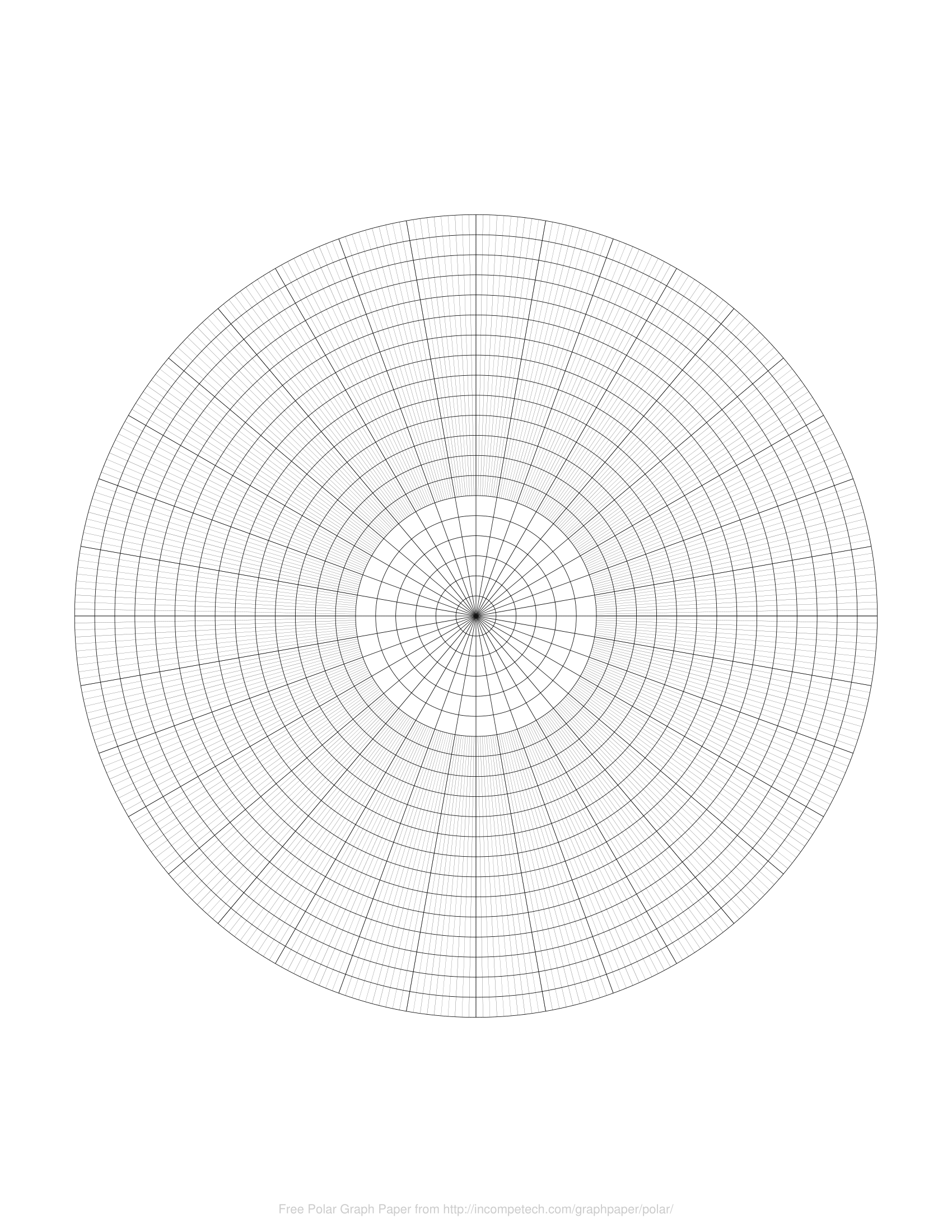 There are three types of circular graphs, also known as polar graphs. They include Single polar type graph, double polar graph and a combination of Cartesian and polar or circular graph.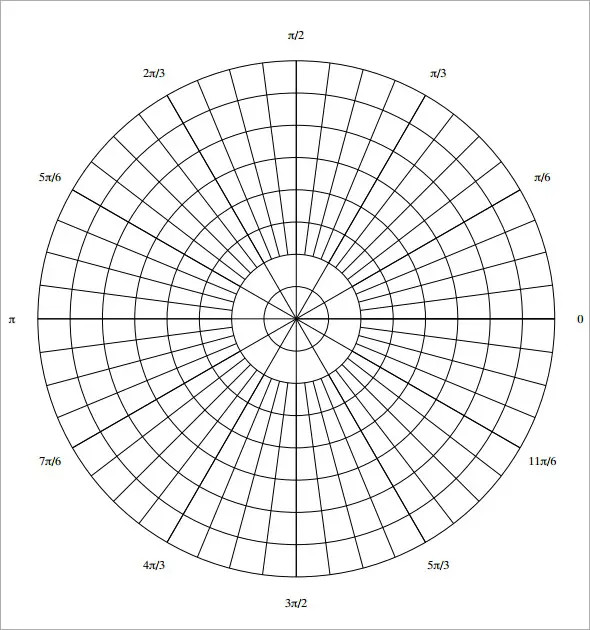 Free Circular or Polar Graph Paper Template
The use of polar graph paper or circular graph paper is found in schools, colleges, and by math teachers. Accordingly, students work on assignments using these circular graph sheets. However, for maths assignments, this type of graph paper is used consisting of many projects. Besides, circular graph paper is used for generating floor designs and in many construction projects.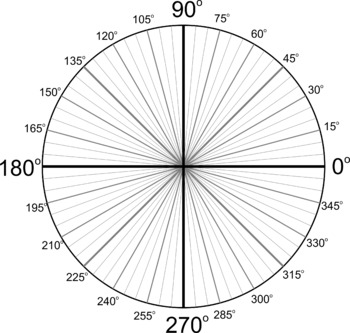 The user can find circular graph paper in a variety of types and designs and can easily draw statistical data or graphs in a perfect way. Mathematical tasks of any type or any projects can be performed on this circular graph paper. Blank Polar or Circular Graph Paper can be made as per the user's requirements. Prior to this, he/she has to decide color and size of the paper, the distance between the lines and other customizing techniques.